Silicon Heel Cushion from Lee-Mat
11-12-2019
Today we will introduce silicon heel cushion to everyone.
Silicon heel cushion also called silicone heel protector and heel pain, dry cracker.
What's the feature and functions of our silicon heel cushion ? Let's have a look: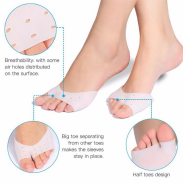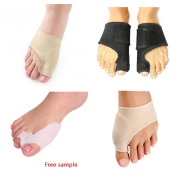 Feature:
1. relieve heel pain, reduce heel pressure, shock absorption and decompression effect
2 .anti-foot cracking effect
3. softening old hydrating whitening effect
4. air dry or high salt content, external friction, acid and alkali, organic solvents and trauma to skin tissue damage.
5.the skin cuticle is thicker, no hair follicles, sweat glands, skin glands secrete less, resulting in dry skin surface.
6. Microcirculatory disorders.
Function:
1.the product is made of 100% silicone or rubber material
2. the general working temperature range: 30 to 250 degrees Celsius, keep soft
3.the product is more durable, long life,
4.the design of various shapes, any color and size can be
5.custom LOGO silk screen, to undertake OEM orders
6.Color: Any color of red, blue, yellow, Pantone card is available
7.Design: We can do any design to meet customer requirements
8.Size: custom size or recommended size by our engineers
9.Logo: logo can be printed, engraved
10.Sample: proofing time: 7-10 days
Our company specialized in making medical heated products more than ten years.
If you are interested in our product, please contact us at any time.
We promised that:
1. Making the sample until you are satisfied with it.
2. Offering professional service and answer your questions all day
3. Providing ODM and OEM
4. Custom size, color, logo and other design
5. Delivery the sample with 3 days
Any interests, pls feel free to contact me here:
Whatsapp: 008613316631692
Email: Sicily@lee-mat.com